Well, we woke up at a whopping 7am… As usual, I'm hungry.
So we went to a nearby place called Classic Cafe East.
Can you believe that they don't open until 8am?
Regardless of the opening hours, we were greeted by a nice lady at 8am and sat at a table near the window. Really nice view.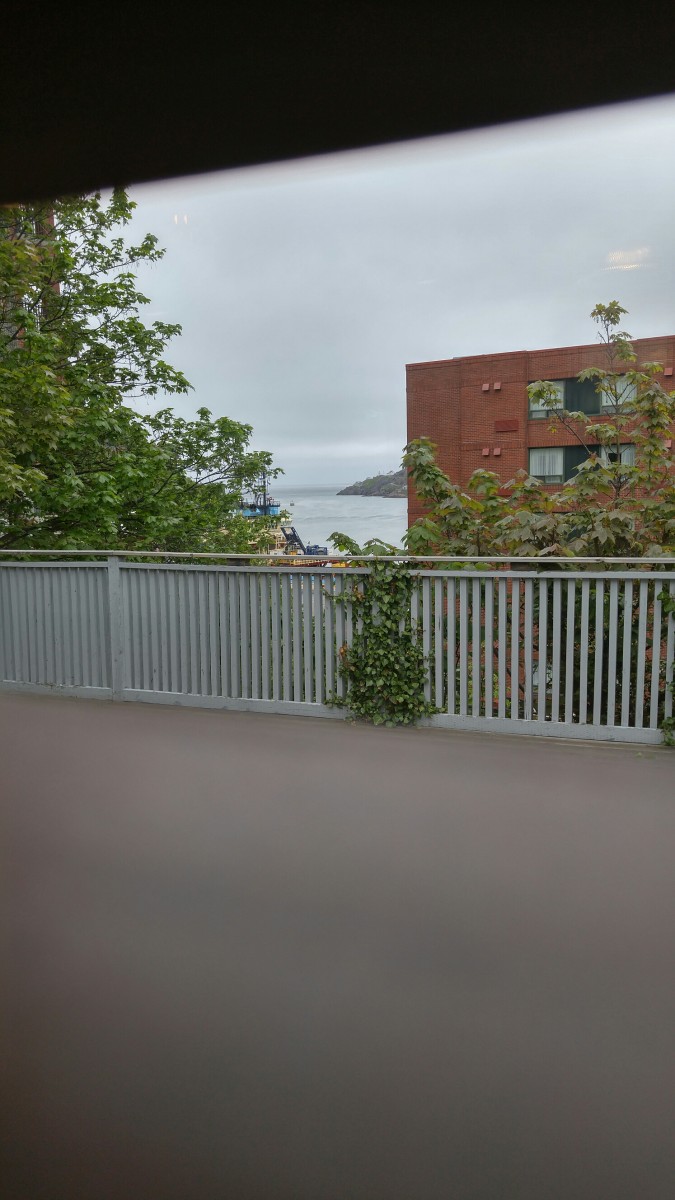 I would love to have a breakfast here every day.
So we got our menus. Cool stuff. They have Health Human & Hungry Human on the menu! Check it out!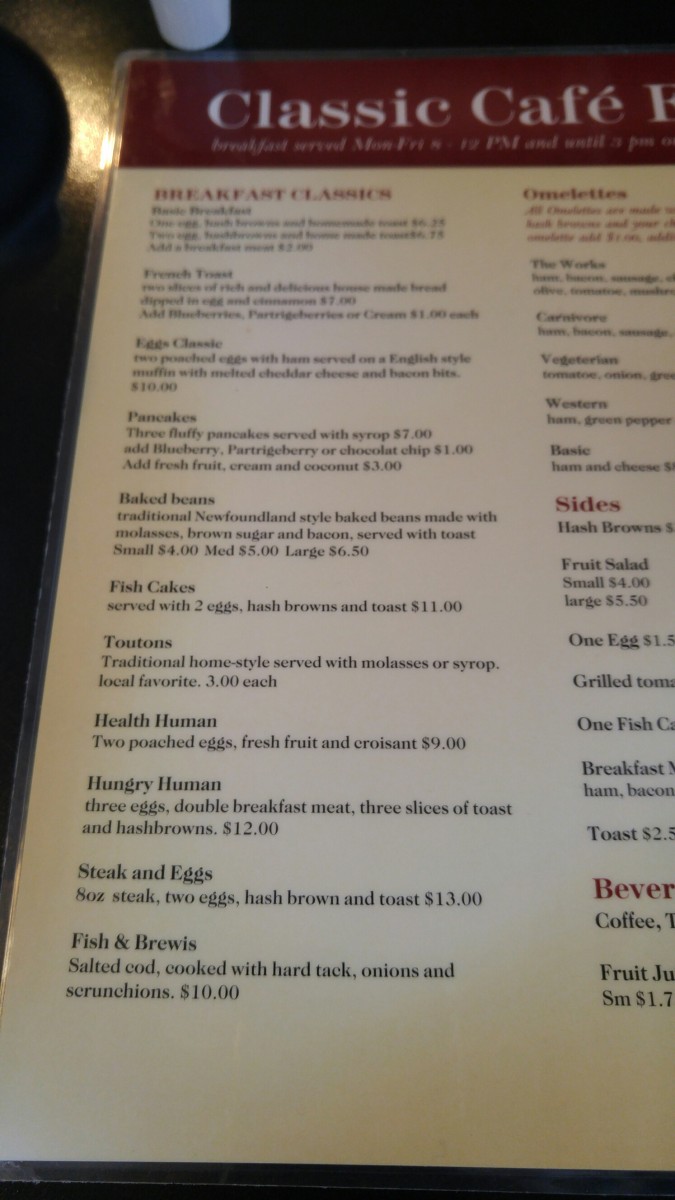 I decided to get Fish Cakes and Toutons.
While waiting for our Breakfast, Chantale noticed that there is a tide coming in. Can you believe that we were able to see the tide wave coming in? Insane… Check it out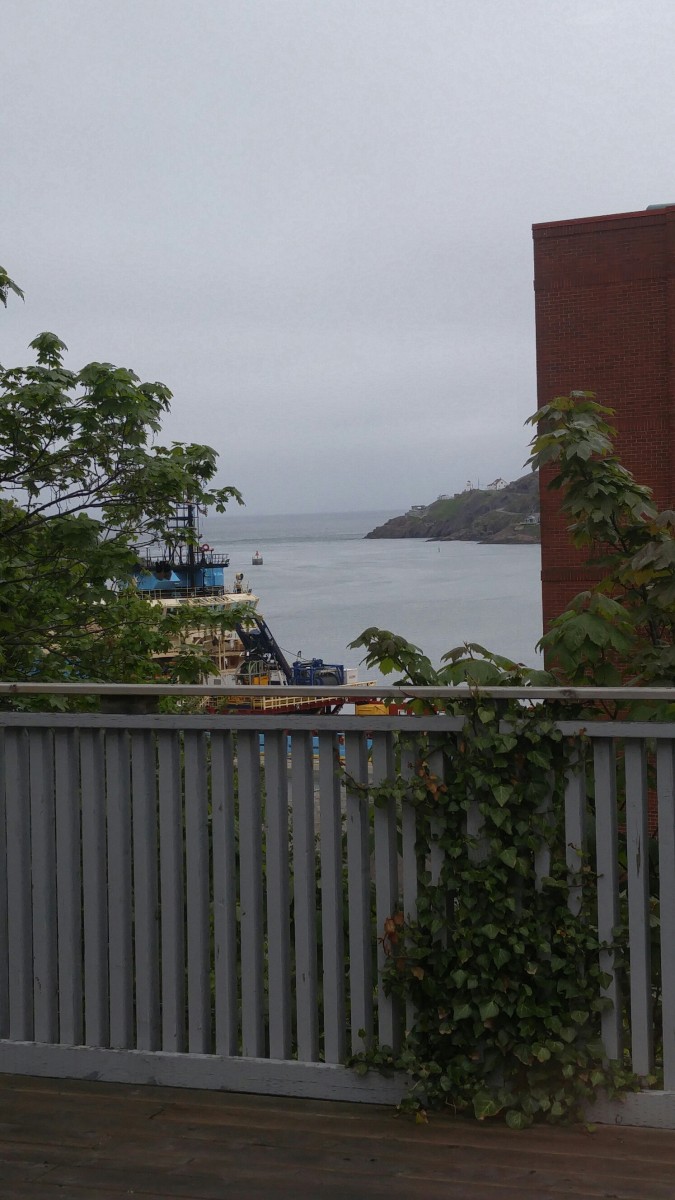 Ok, breakfast is here.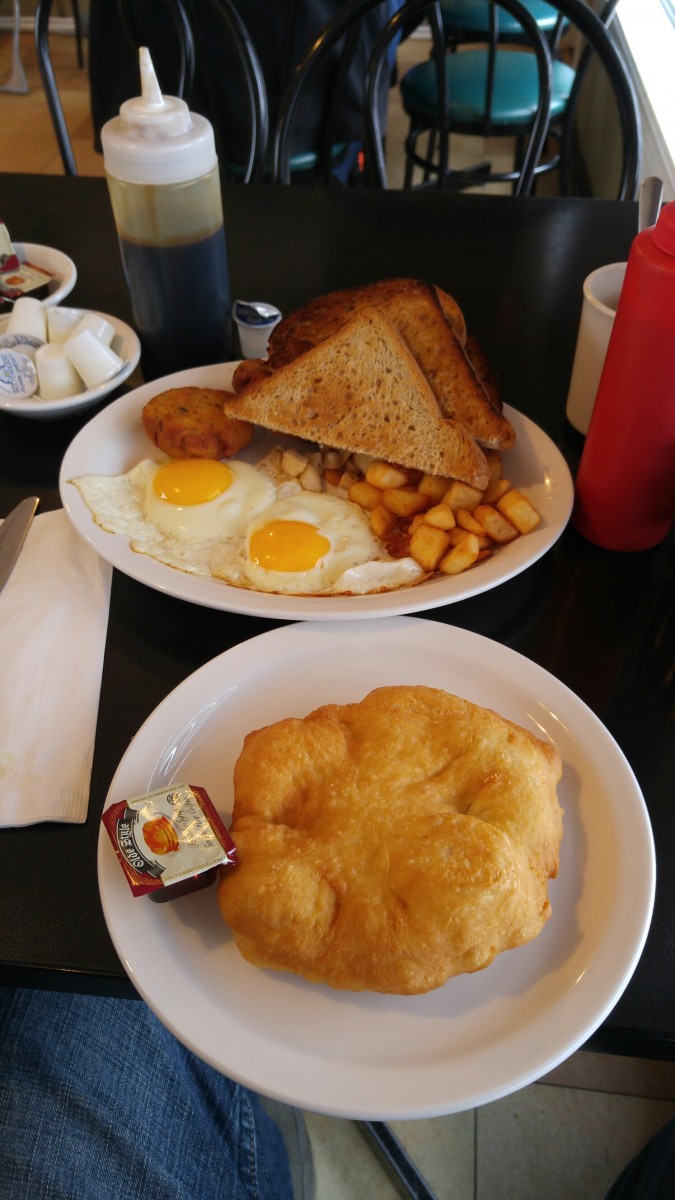 The toutons was delicious. I was really satisfied. I've never had scrunchins, so I asked the waitress to include some on my plate. Can you believe that it's like a deep fried pork fat? Below is a pic of me eating this delicious salty, fatty Newfie breakfast item.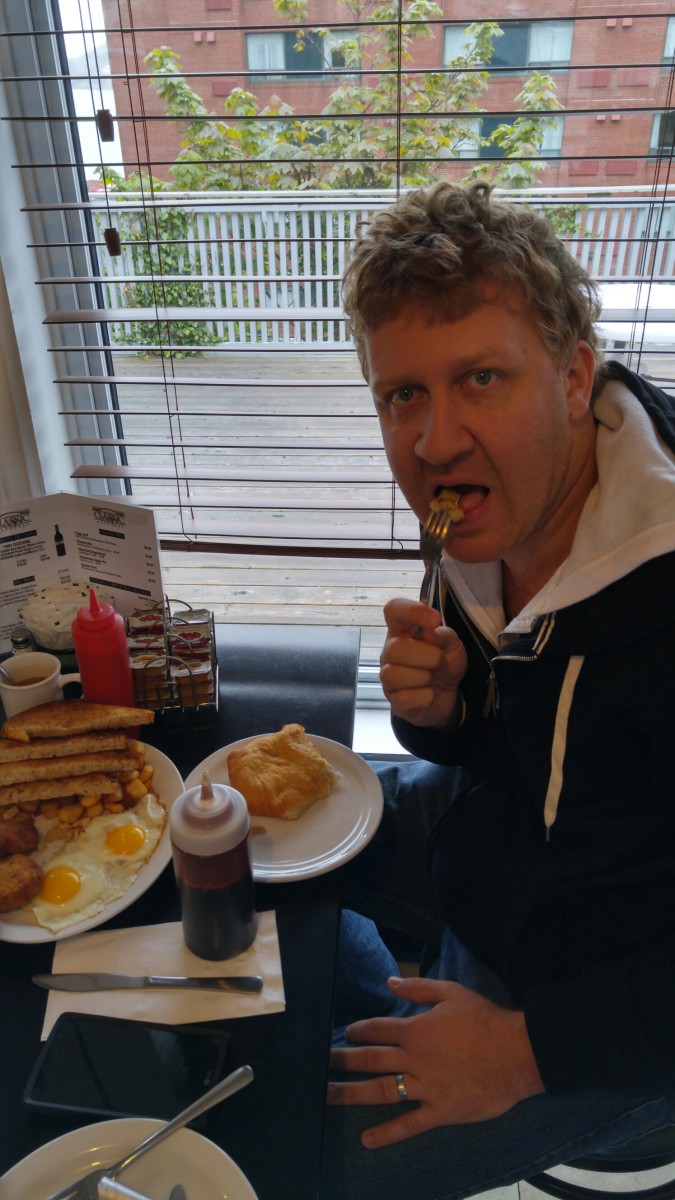 Breakfast was great, and I'm excited for the rest of my day. Going whale watching…